Dublin City Hotel Information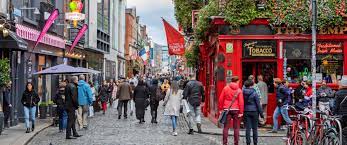 CLEAR does not have a host hotel for this program. Below are some hotel options that are within close proximity to Dublin Castle.  
Hyatt Centric - https://www.hyatt.com/en-US/group-booking/DUBCT/G-0JXO
The Grafton Hotel - https://bookings.thegrafton.ie/search-rates
The Brooks Hotel - https://www.brookshotel.ie/
Maldron Hotel - https://www.maldronhotelkevinstreet.com/
Harding Hotel - https://www.hardinghotel.ie/
Expedia Travel Tool -  Hotel Booking Tool
There are several events going on in the city during the time of the congress so we suggest to book your room early.