Awards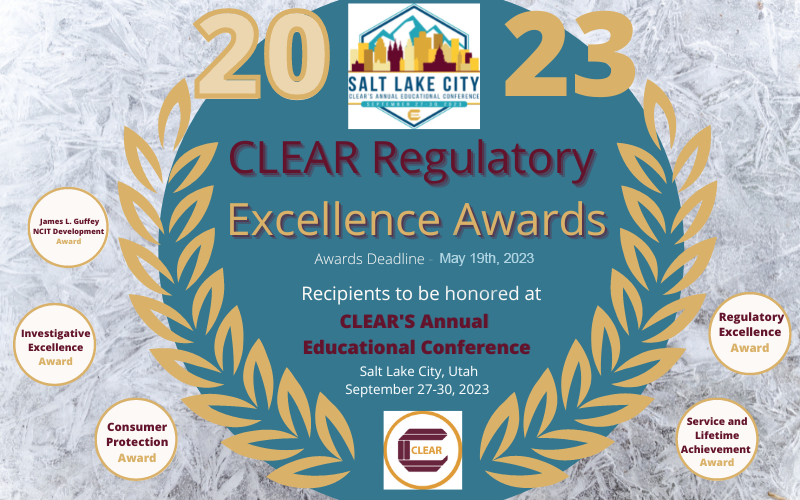 Seven annual awards are available for nomination, recognizing contributions to the regulatory community and presented at CLEAR's Annual Educational Conference.
We are now accepting nominations for the 2023 awards cycle. The 2023 CLEAR Regulatory Excellence Awards will be presented at our Annual Education Conference in Salt Lake City, Utah, September 27-30, 2023.
The nomination portal for the 2023 awards is now open and access is available through the link below. Users will need to create an account within this portal to begin the nomination process. If you have any issues or questions regarding the awards nomination process please contact Hannah Fletcher at hfletcher@clearhq.org. The deadline for all nominations is May 19, 2023.
Explore the links below and in the left sidebar to view information about each of the award categories.