Back to Events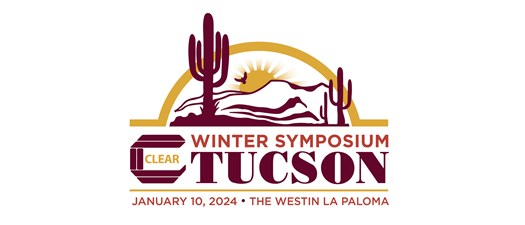 2024 CLEAR Winter Symposium
Wednesday, January 10, 2024
Event Details
CLEAR Winter Symposium | January 10, 2024, Tuscon, AZ
Coding Kindness: Regulatory Approaches to Technology and Compassion
Integrating technologies into regulatory processes can increase efficiency and reduce errors among myriad other benefits, but the potential risks must also be considered and addressed. The inherent biases of people can be even harder to see when they are hidden behind software code and the illusion of technological objectivity. The compassion and kindness of a person-to-person interaction cannot (yet) be replicated by a webform or automated system. In a rapidly evolving technological landscape, understanding the intersection of innovation and compassion has become more vital than ever.
As the latest technological innovation to impact regulation, Artificial Intelligence promises even greater advances to increase access and streamline workflows. It also raises additional questions about how technology impacts regulators' ability to maintain a human-centered approach in their work. What can we expect from greater integration of AI into our work? What questions remain about the technologies that have already been incorporated? Has the digital age been an equitable age? Can artificial intelligence be compassionate? Regulation is notoriously risk-averse – does AI increase or decrease risk?
Though the overall impact of AI on regulation and the professions we regulate are still up for debate – this symposium will provide space for attendees to discuss their concerns and hopes for AI and provide a launching pad for ongoing discussions across CLEAR platforms. Our strength is in collaboration!
The agenda for this event will be available Fall 2023.
Conference Hotel
The Westin La Paloma Resort & Spa
3800 E Sunrise Dr.
Tucson, Arizona, 85718
Hotel Website
CLEAR's hotel block will open in the coming weeks and a booking link will be made available on this page.
---
CLEAR cancellation policy:

Cancellations made before Friday, November 17, 2023 are eligible for a full refund. Cancellations can be made up to Monday, December 18, 2023 with a $95(USD) service charge. Any cancellations made during the final two weeks before an in-person event will not be eligible for a refund. Registrant substitutions are welcome up to the date of the event.