Back to Events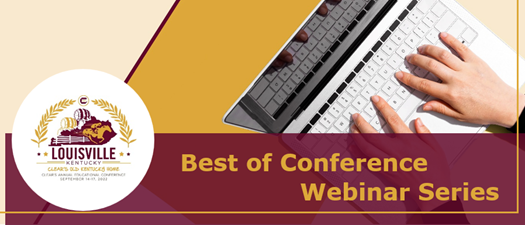 Best of Conference Webinar Series
Wednesday, December 7, 2022
at
11:00 AM (EST)
to Wednesday, April 19, 2023 at 5:30 PM (EDT)
via Zoom - login links for all sessions/recordings will be in your confirmation email
Event Details
Did you miss the CLEAR Annual Educational Conference in Louisville? Or were you at the conference and found yourself wishing you could go to two sessions at the same time? CLEAR is excited to announce a "Best of Conference" webinar series - an opportunity for you to hear and engage with the top-rated sessions.
By registering for the series, you'll have your choice from among 10 webinars (most of them offered over multiple time zones) - attend them all or listen to the recordings of sessions you miss.
View the agenda and session descriptions
Series registration includes all of these sessions!
(please note - schedule is subject to change)
Recording available:
Barriers to Re-entry
Recording available:
Regulation in the Public Interest and the Legitimacy of Regulatory Decision-making
Recording available:
Using Competency Models to Inform Regulatory Board Initiatives

Recording available:
Equity, Diversity, and Inclusion Expectations and Obligations for Professionals

Recording available:
Setting Precedents: The Top Ten Recent Cases You Need to Know About
Recording available:
Licensure Mobility Considerations for Professional Regulators
Sponsored by Tyler Technologies
Recording available:
Granted or Denied? Interesting Candidate Complaints, Challenges and Appeals and How Regulators Responded

April 11, 2023 | 11:00 am – 12:30 pm EDT and 4:00 – 5:30 pm EDT (April 12 at 6:00-7:30 am AEST)
Ungovernable and difficult licensees: Improving regulatory impact
April 12 | 11:00 am – 12:30 pm EDT
Regulators & Institutions: Working Together to Protect Consumers and Increase Access to Professional Licenses

April 19 | 4:00 – 5:30 pm EDT
Maximizing SME Engagement: How to Recruit, Manage, and Retain Your Experts


For More Information: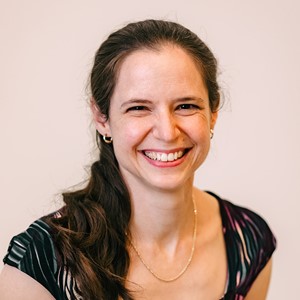 Stephanie Thompson
Best value package discount - Register for the series to have access to all 10 webinars - live sessions with a choice of time zone options or recordings for sessions you missed. 2022 conference attendees and speakers receive an additional discount (check your email for a promo code). All registered attendees will also have access to recordings of the sessions until May 19, 2023.
Webinar sessions are scheduled for 1.5 hours to allow additional time to engage with the speakers through extended Q&A or audience discussion.
With your registration fee, you may have up to 5 attendees logging in from separate computers. When registering, please register Attendee 1 and then select up to four additional tickets (at no additional charge). All registered attendees will receive the email with login instructions. Please make sure to include your guests in the registration; do not forward the webinar login link to others.
By registering for this event, I understand that CLEAR will be recording these sessions and I consent to such a recording. Questions about session recordings can be directed to Stephanie Thompson at sthompson@clearhq.org or at webinars@clearhq.org.