Back to Events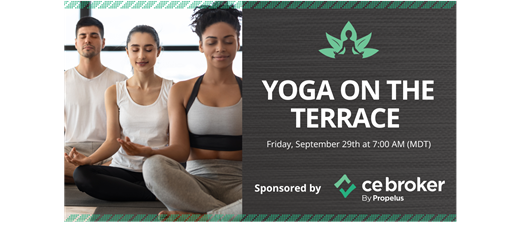 Yoga on the Terrace
Yoga on the Terrace AEC 23
Friday, September 29, 2023
Hyatt Regency Outdoor Terrace
Event Details
Enjoy the fresh morning air with a stretch in the middle of beautiful Salt Lake City. CE Broker is a proud sponsor of our Yoga on the Terrace event. Admire the sunrise while an experienced instructor leads you through intermediate yoga. Yoga energizes and rejuvenates the body helping you capture the fascinating information shared at the Annual Education Conference.
In addition to your ticket purchase, you will receive a yoga mat with a travel case courtesy of our sponsor.
*Please note that while this yoga class is for participants of all experience levels, this will be a physical activity performed at a higher altitude than some attendees may be used to.*
For More Information: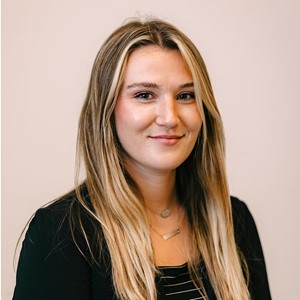 Amanda Thies
Executive Assistant
(859)212-6515
Check out our sponsors page to learn all about them!