Back to Events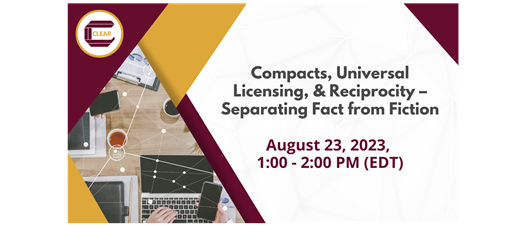 Compacts, Universal Licensing, & Reciprocity – Separating Fact from Fiction
Wednesday, August 23, 2023
Event Details
As legislatures across the US consider compacts, universal licensing, and reciprocity as ways to address the need for mobility of licensed professionals (and the need to attract more workers into their state), regulatory bodies may have questions about how these options work in practice. In this webinar, we'll start with the basics: what is a compact, and how are states using them for license portability? We'll discuss the benefits of compact participation and other things to consider, as well as the politics involved. We'll then talk about other legislative options around license portability, such as universal license recognition laws, reciprocity agreements, and considerations for military members and spouses. Experts from the Council of State Governments and the National Conference of State Legislatures will help you separate fact from fiction and answer your questions about compacts, universal licensing, and reciprocity.
Speakers:
Annie Miller, National Conference of State Legislatures
Matthew Shafer, Deputy Director of the National Center for Interstate Compacts, Council of State Governments
For More Information: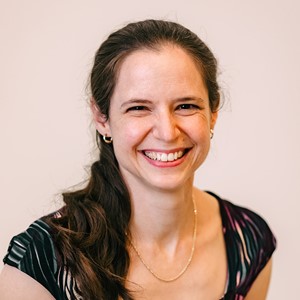 Stephanie Thompson
Offerings are presented through web-based PowerPoint and audio. Attendees receive a copy of the PowerPoint presentation after the webinar.
With your registration fee, you may have up to 5 attendees logging in from separate computers. When registering, please register Attendee 1 and then select up to four additional tickets (at no additional charge). All registered attendees will receive the email with login instructions. Please make sure to include your guests in the registration; do not forward the webinar login link to others.
Can't attend live? Register now for the event, and we'll send you a recording instead (upon receipt of payment).
By registering for this event, I understand that CLEAR will be recording this session and I consent to such a recording. Questions about session recordings can be directed to Stephanie Thompson at sthompson@clearhq.org or at webinars@clearhq.org.