Back to Events
Smart Strategies for Regulatory Cost Reduction
Wednesday, March 29, 2023
Event Details
Smart Strategies for Regulatory Cost Reduction: Practical Solutions for Efficiencies
Join us for a timely and informative webinar, sponsored by Thentia Cloud Payments, on practical solutions for regulatory cost savings. In today's landscape of inflation and increasing expenses, regulators are facing financial pressures like never before. Rather than resorting to raising fees for licensing and registration, this webinar will explore alternative strategies for cost-savings that regulators can implement to maximize efficiency and streamline operations. Don't miss this opportunity to learn about innovative ideas and best practices that can help your organization save resources and achieve financial sustainability.
To make this virtual event even more valuable, we're gathering insights from regulators on their cost-saving measures. We invite CLEAR members to join us in CLEAR's new online Regulatory Network and share your ideas, tips, and success stories with your peers. What cost-saving measures has your organization put in place? Join the discussion here.  (If you're not yet a member of the Regulatory Network, find more info here.)

During the webinar, Thentia representatives will review the ideas submitted by regulators and highlight effective and innovative strategies that you can implement in your own organization. Thentia Cloud Payments will also be showcased as a leading cost-savings solution that can help you reduce expenses with minimal effort.

Don't miss this chance to share and learn from your colleagues and discover practical solutions to enhance your financial sustainability. 


About the Speakers: 
Leonard Fernandez – Account Executive, Thentia Payments 
 
Meet Leonard Fernandez, an accomplished payment processing specialist with a decade of experience in the payments industry. As an Account Executive at Thentia Cloud Payments, Leonard brings a wealth of knowledge and expertise to the table. 
Prior to joining Thentia, Leonard honed his skills in human capital management and payroll management during his successful tenures at ADP and Bank of America Merchant Services. He then transitioned into the exciting world of payments, contributing to the growth and development of prominent companies such as Greenbits and Blaze. 

Leonard's extensive experience and deep understanding of the industry has earned him a well-deserved reputation as a trusted advisor and valued partner to his clients. He is passionate about leveraging his expertise to help businesses of all sizes navigate the complexities of payment processing, delivering tangible results and measurable value. 
Dr. Sheila Marchant-Short – VP of Regulatory, Thentia 

Meet Dr. Sheila Marchant-Short, a highly esteemed subject matter expert with over 40 years of unparalleled experience in nursing and healthcare regulation. As Thentia's Vice President of Regulatory, Sheila leads a team of in-house experts to provide cutting-edge solutions to the ever-changing regulatory landscape.

Sheila has had an illustrious career in the public health sector in both Canada and the United States. Her expertise has been honed through various roles, including her almost five-year tenure as Chief Executive Officer and Registrar at the College of Registered Nurses of Prince Edward Island (CRNPEI). 

At Thentia, Sheila's vast experience and deep knowledge in healthcare regulation have been invaluable in providing innovative solutions to the industry's most complex problems. She is highly regarded as a thought leader and has been recognized for her unwavering commitment to delivering results that make a real difference. 

With her proven track record of success and her passion for improving regulation, Sheila has become an indispensable part of the Thentia team. Her expertise, combined with her ability to navigate the intricate regulatory environment, has made her an invaluable asset to the organization and the healthcare industry at large. 
Randy Ross, former Executive Director of the Oklahoma Board of Accountancy
For More Information: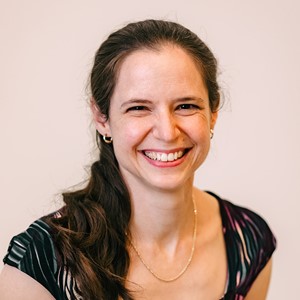 Stephanie Thompson
Registration for this webinar is free. Thank you to our webinar sponsor and Premier Technology Partner, Thentia
Offerings are presented through web-based PowerPoint and audio. Attendees receive a copy of the PowerPoint presentation after the webinar.
Can't attend live? Register now for the event, and we'll send you a recording instead.
By registering for this event, I understand that CLEAR will be recording this session and I consent to such a recording. Questions about session recordings can be directed to Stephanie Thompson at sthompson@clearhq.org.