Back to Events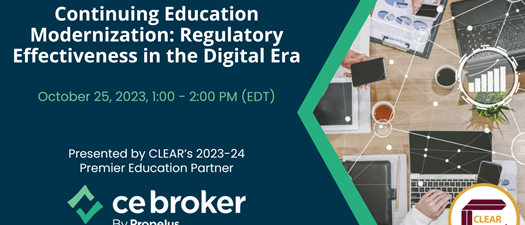 Continuing Education Modernization: Regulatory Effectiveness in Digital Era
Wednesday, October 25, 2023
Event Details
In today's digital era, ever-evolving technologies have transformed the regulatory environment and community. The challenge for regulatory boards is to keep pace with the digital environment while minimizing risk to the public. Innovation is at the heart of the future of regulatory processes. Nationwide, legislators and regulators are embracing new pathways to modernize regulatory boards and increase access to digital government services.
Continuing education modernization can reduce administrative burdens for staff, increase cost savings at an agency, and optimize the user experience, along with increasing transparency, accessibility, and simplicity for professional licensees.
This webinar will highlight nationwide legislative trends, top-down department movements, and other examples of how regulators are proactively modernizing processes to keep up with the demands of today's ever-increasing digital environment.
Full lifecycle continuing education management brings much-needed transparency and operability to regulatory boards, all while improving processes and increasing quality and productivity in digital government services. Workforce shortages, inefficient legacy systems, and manual continuing education processes cause boards and staff to lose time and productivity. Utilizing technology to modernize processes will lead to improved staff satisfaction and retention rates and provide enhanced customer service for licensed professionals.
Learning Objectives:
Key insights on trends in continuing education modernization management
Identify ways continuing education modernization can increase government transparency, improve staff retention, and support licensure portability.
Learn technology best practices to increase access to government services and promote safer communities
Presenters:
Kelly Parker, Director of External Affairs & Government Relations, CE Broker
Lindsey Courtney, Executive Director, New Hampshire Office of Professional Licensure and Certification
Meredith Butler, Program Director for Business Licensing Boards, South Carolina Department of Labor, Licensing and Regulation
For More Information: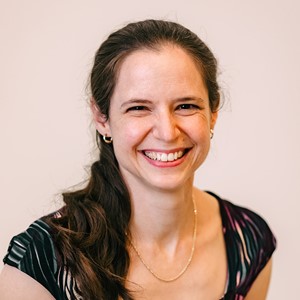 Stephanie Thompson
Registration for this webinar is free.
Thank you to our webinar sponsor and Premier Education Partner, CE Broker.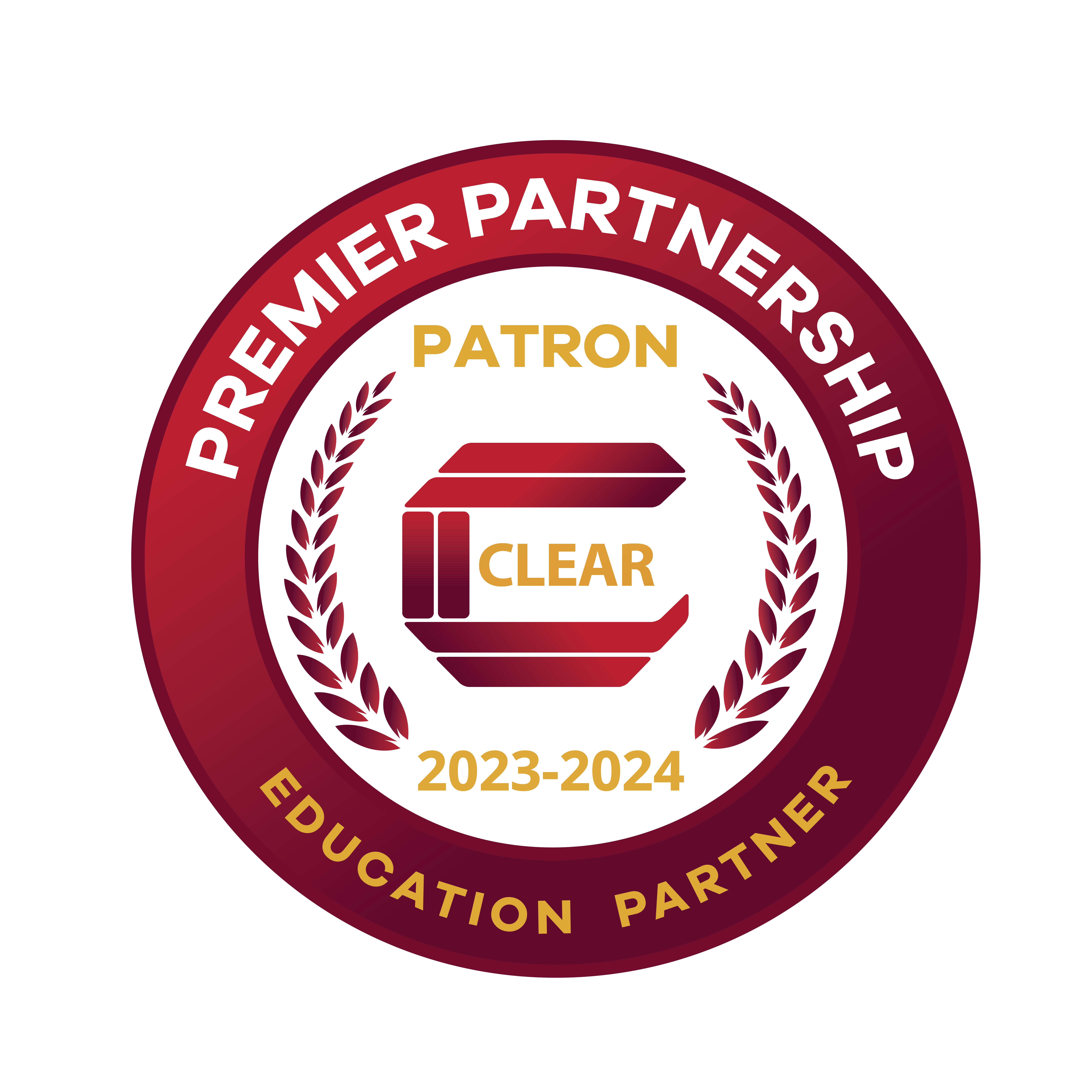 Offerings are presented through web-based PowerPoint and audio. Attendees receive a copy of the PowerPoint presentation after the webinar.
Can't attend live? Register now for the event, and we'll send you a recording instead.
By registering for this event, I understand that CLEAR will be recording this session and I consent to such a recording. Questions about session recordings can be directed to Stephanie Thompson at sthompson@clearhq.org or at webinars@clearhq.org.