Back to Events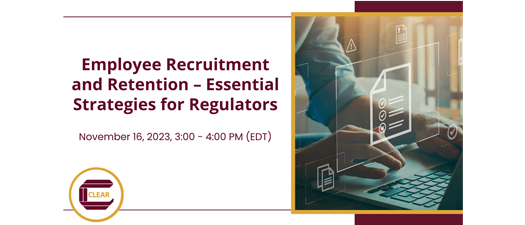 Employee Recruitment and Retention – Essential Strategies for Regulators
Thursday, November 16, 2023
Event Details
CLEAR Regulatory Agency Administration Free Information-Sharing Webinar
Competition is fierce right now to recruit and retain employees. With ever-increasing workloads, vacant positions must be filled quickly, and employee turnover must be kept to a minimum. What recruitment and retention strategies work best for regulatory organizations? What can regulators do to make regulatory employment competitive with corporate salaries and benefits? Can remote work options open up the candidate pool? What innovative ideas can regulatory organizations key into to help keep employees productive and happy? Join us to hear from human resources experts as they share tips, strategies, and experiences for employee recruitment and retention.
Presenters:
Mark Edwards, Executive Director, People and Culture, Australian Health Practitioner Regulation Agency
Stephanie Jung, Lead, Regulatory Excellence, Human Resources Professionals Association
Judith Shevlin, Human Resources & Payroll, New Hampshire Office of Professional Licensure and Certification
For More Information: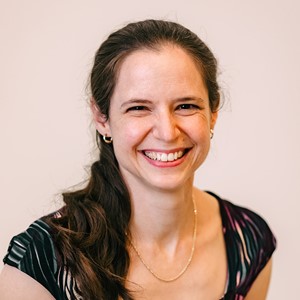 Stephanie Thompson
Free information-sharing webinar
Offerings are presented through Zoom.
Can't attend live? Register now for the event, and we'll send you a recording instead.
By registering for this event, I understand that CLEAR will be recording this session and I consent to such a recording. Questions about session recordings can be directed to Stephanie Thompson at sthompson@clearhq.org or at webinars@clearhq.org.