Back to Events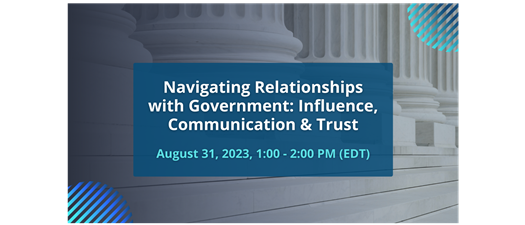 Navigating Relationships with Government: Influence, Communication, & Trust
Thursday, August 31, 2023
Event Details
We're all trying to do the important work of regulation while faced with a changing and sometimes (most times) charged political landscape. How can professional regulators successfully lead and navigate their relationship with governments? Join us for a moderated panel discussion to explore questions such as these:
What strategies can regulatory organizations use to navigate government relations?
How can regulators communicate effectively with government? What type of messaging should regulators be sharing with government officials, and what are some tips and tricks for communicating that message?
In the media and from government, regulators are often portrayed as "barriers" – barriers to people's right to earn a living, barriers to economic growth, barriers to mobility of professionals. How can regulators respond to the idea that "regulators are barriers"?
How does trust come into play in regulator-government relationships, and what implications or effect can that have?
Moderator:
Priya Bhatia, Executive Director, Professional Development and Competence, Law Society of Ontario
Panelists:
Scott McLeod, Registrar and CEO, College of Physicians and Surgeons of Alberta
Jennifer Garrett, Assistant Deputy Secretary, Wisconsin Department of Safety and Professional Services
Sheena Weir, Director of External Relations, Law Society of Ontario
For More Information: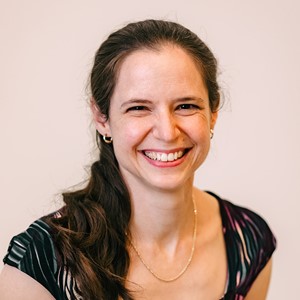 Stephanie Thompson
Offerings are presented through web-based PowerPoint and audio. Attendees receive a copy of the PowerPoint presentation after the webinar.
With your registration fee, you may have up to 5 attendees logging in from separate computers. When registering, please register Attendee 1 and then select up to four additional tickets (at no additional charge). All registered attendees will receive the email with login instructions. Please make sure to include your guests in the registration; do not forward the webinar login link to others.
Can't attend live? Register now for the event, and we'll send you a recording instead (upon receipt of payment).
By registering for this event, I understand that CLEAR will be recording this session and I consent to such a recording. Questions about session recordings can be directed to Stephanie Thompson at sthompson@clearhq.org or at webinars@clearhq.org.