Back to Events
Regulators & Institutions: Protect Consumers, Increase Access to Licenses
Wednesday, April 12, 2023
11:00 AM - 12:30 PM (EDT)
Event Details
Postsecondary institutions ("institutions") participating in Title IV programs must comply with Federal regulations, currently 34 CFR 668.43(a)(5)(v) and 34 CFR 668.43(c), to provide notifications that address all states and territories to inform students whether the institution's curriculum meets state educational requirements to obtain any license necessary for employment in that occupation. These requirements can apply to all licensed professions.
These requirements have significant cross-jurisdictional applicability as more and more institutions offer distance education programming across multiple states and as students and workers move more frequently between states. Complying with these regulations can be overwhelming for institutional staff, given that almost 30% of jobs in the United States require a license and fewer than 5% of occupations that require licensing in one state are treated consistently in all 50 states plus territories.
Participants in this session will hear from a moderated panel of institutional and professional licensing organization staff to understand expectations arising from federal regulations and gain insights on how stakeholders can collaborate to maximize administrative efficiencies, ensure the provision of accurate licensing information, and minimize and reduce the barriers to pre-licensure education mobility when a student desires to use their education to qualify for licensure in their state or territory of choice.
Speakers:
Kathryn Kerensky, Director, Digital Learning, Policy & Compliance, Western Interstate Commission for Higher Education
Cheryl Dowd, Senior Director, State Authorization Network & Policy Innovations, WCET
Emily Woods, Sr. Distance Learning Compliance Coordinator, University of Kentucky
Nancy Spector, Director, Regulatory Innovations, National Council of State Boards of Nursing (NCSBN)



Note: This event is one individual session in the series. To take advantage of the best value, register for the full 10-webinar series!
For More Information: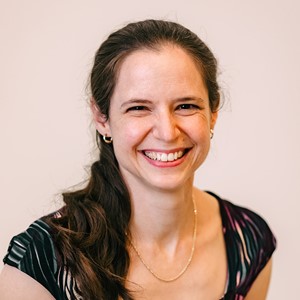 Stephanie Thompson
Offerings are presented through web-based PowerPoint and audio. Attendees receive a copy of the PowerPoint presentation after the webinar.
With your registration fee, you may have up to 5 attendees logging in from separate computers. When registering, please register Attendee 1 and then select up to four additional tickets (at no additional charge). All registered attendees will receive the email with login instructions. Please make sure to include your guests in the registration; do not forward the webinar login link to others.
Can't attend live? Register now for the event, and we'll send you a recording instead.
By registering for this event, I understand that CLEAR will be recording this session and I consent to such a recording. Questions about session recordings can be directed to Stephanie Thompson at sthompson@clearhq.org or at webinars@clearhq.org.