Back to Events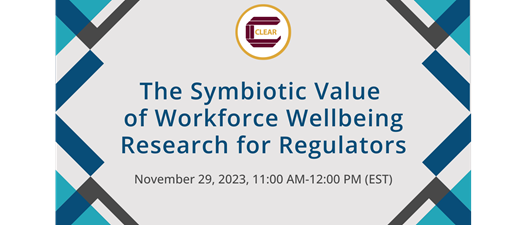 The Symbiotic Value of Workforce Wellbeing Research for Regulators
Wednesday, November 29, 2023
11:00 AM - 12:00 PM (EST)
Event Details
"Academia and Regulation Working in Partnership, Making a Difference: The Symbiotic Value of Workforce Wellbeing Research for Regulators"
This session will describe the origins of a partnership working between the Northern Ireland Social Care Council, as the workforce regulator for social work and social care, and Dr. Paula McFadden's research on health and social care workforce wellbeing. It will include regulatory practical support for research and co-production of research priorities, including the shared development of key questions and providing an advisory role on research projects.
Ms. Marian O'Rourke, Director of Regulation and Standards at Northern Ireland Social Care Council, will present on the origins of this partnership and its contribution to the Council's model of regulation, as well as describing the scope, impact, and evidence-based deliverables emanating from extensive research on workforce issues led by Dr. McFadden.
Dr. McFadden will present a case example, with comparisons on participation rates across countries and professions during the COVID-19 HSC Workforce Wellbeing and Coping Study (2020-2023, n=13,000+). This example demonstrates the value of regulatory engagement in research. Dr. McFadden's engagement with the Social Care Council provides an example of successful regulator-academic partnership, and Dr. McFadden will compare optimum and lower regulatory engagement, showing how regulatory partnerships impact on participation levels across disciplines and the four countries of the UK.
Presenters:
Marian O'Rourke, Director of Regulation and Standards, Northern Ireland Social Care Council
Paula McFadden, Senior Lecturer in Social Work, Ulster University
For More Information: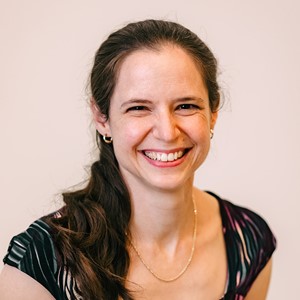 Stephanie Thompson
Offerings are presented through web-based PowerPoint and audio. Attendees receive a copy of the PowerPoint presentation after the webinar.
With your registration fee, you may have up to 5 attendees logging in from separate computers. When registering, please register Attendee 1 and then select up to four additional tickets (at no additional charge). All registered attendees will receive the email with login instructions. Please make sure to include your guests in the registration; do not forward the webinar login link to others.
Can't attend live? Register now for the event, and we'll send you a recording instead (upon receipt of payment).
By registering for this event, I understand that CLEAR will be recording this session and I consent to such a recording. Questions about session recordings can be directed to Stephanie Thompson at sthompson@clearhq.org or at webinars@clearhq.org.