CLEAR's President's Message - April 2023
Date posted
April 26, 2023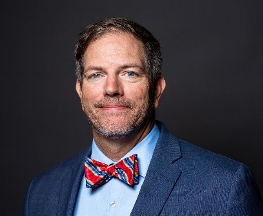 We are now just days away from the beginning of CLEAR's Regulatory Research Day and our Seventh International Congress, taking place in Dublin, Ireland, from May 3-5. Plans are made, the packing will shortly begin, and I cannot wait to welcome you to the Emerald Isle! Regulators from across four continents will enjoy rich programming, outstanding networking opportunities, and time to explore one of Europe's great capital cities. Programming has been planned by a dedicated working group, led by CLEAR's first Irish President, Ginny Hanrahan. We thank her, and all those who have arranged such a strong program of speakers and networking events. To those traveling to the event, Go n-éiri an bóthár leat!
Earlier this month, CLEAR's four Diversity, Equity, and Inclusion (DEI) Committee working groups began meeting. Organized around CLEAR's DEI priorities, the
definitions working group, internal metrics and data working group, external resources working group, and advisory panel on CLEAR's output working group, are supported by many of CLEAR's 54 DEI committee members. During CLEAR's 2023 annual conference in Salt Lake City, I look forward to reporting back to you on the activities of the DEI working groups and deeply appreciate the 'forever work' being done by committee members and Chair Staci Mason.
Earlier this year we launched the CLEAR Regulatory Network, an online (and mobile-friendly) community for members which features seven groups whose focus is: policy and legal issues; a space for inspectors and investigators; new committee members; regulatory innovation; vendors; executive leadership; and diversity, equity, and inclusion. If you haven't yet engaged with the Regulatory Network, I encourage you to become involved, or to reach out to Hannah Fletcher with questions.
CLEAR's focus and activities are guided by a volunteer Board of Directors, which represents our broad stakeholder community. Nominations for service (for a two-year term) on the 2023-24 Board of Directors are now open to members. I encourage you to carefully review the list of expected Board Member Competencies and to consider service. Should you have any questions, please contact Adam Parfitt, CLEAR's Executive Director. The deadline for nominations is June 23, 2023, and we look forward to the 2023 election process and to announcing the organization's new Board of Directors on September 29, while in Salt Lake City.
CLEAR continues its work on a three-pronged consulting project for the U.S. Appraisal Subcommittee (ASC), with which it has a three-year cooperative agreement. In addition to designing training programs for the appraiser regulatory community, CLEAR has been engaged with the commissioning of a study about the professional standards for appraisers in the U.S. and is working to gather census data about this population. Should you have any questions about this project, or if you believe your jurisdiction would benefit from CLEAR's consulting services, please contact Jodie Markey of CLEAR staff.
At CLEAR, opportunities for professional development abound and while recent courses have quickly reached capacity, spaces are currently available for several upcoming in-person and online training programs [link to calendar]. We continue our work to make additional CLEAR Learning programs available online and look forward to announcing the availability of new programming. Should you have questions about CLEAR's educational offerings, or wish to schedule training at your own organization, please contact Jodie Markey.
It is a privilege to serve as CLEAR's president and to be supported by such an extraordinary Board of Directors and well over 150 volunteer committee members. I thank each of them for their considerable service. If you are a member of CLEAR and have not already signed-up for committee service, we would welcome your expertise and involvement. Please contact Stephanie Thompson for more information.
I look forward to seeing you at an upcoming CLEAR event,

Line Dempsey
CLEAR President